*click icon to preview  Fit N God 21 Day  Cross Walk Global In - Home Backpack Kit 

               ( Not a BOOK)

This program is so unique because you can participate in the privacy of your own home to take this journey with The Holy Spirit as your Comforter Trainer. He will lead you every step of the way against the unfaithful bites as you go through challenges in the Wilderness, Garden Of Eden, and into The Tabernacle ( The Final Destination). You can either start your own team or contact the FitN God office to be assigned to a team. 

The FitNGod Email Address is:fitnGod@gmail.com. - Claudianett Bady Williams (God's Faithful Servant)

So let's get started on a true spiritual path to Spiritual Health and Fitness.  Please share this  site with all of those who need a spiritual make-over.

~Phyllis Bady Elbert 

Fit N God 21 Day Cross Walk - In Home Global Backpack Challenge  Kit(Preview)

                                     Outreach  Backpack In-Home Challenges for children!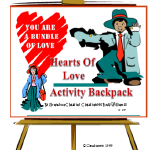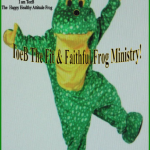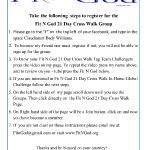 Fit N God Instructions 

Your  vote is important to God! 

Click on each picture below